Peruvian film-makers outraged over legislation to revitalise industry after film chooses Colombia as shooting location
New legislation to revitalise Peru's film industry has been proposed after the makers of the British comedy Paddington in Peru chose Colombia as the filming location for the section of the movie in which the bear finally returns to his home country.
The initiative, put forward by rightwing lawmaker Adriana Tudela, cited the "lack of incentives and the high number of national and local bureaucratic barriers to filming in Peru" as the principal obstacle to the mislocation of the third Paddington movie due out in 2024.
But the proposal has sparked outrage among Peruvian film-makers because it would cap subsidies for Indigenous and regional film-makers and reverse a policy of positive discrimination enshrined in an existing law.
Tudela's bill sets out a 50% cap on state incentives for the total cost of production of national films, a move industry insiders describe as an attack on cultural diversity that would cripple the country's award-winning Indigenous cinema.
"I do believe there are good Peruvian films," Tudela told El Comercio newspaper. "But the market needs to be much more dynamic … in order to have an industry that is self-sustainable and does not depend solely on subsidies."
Peru's ministry of culture has dismissed the bill as "unviable", adding that the government "recognises the cultural diversity of the country and values and encourages the participation of Indigenous or native populations".
"If they knew this industry, if they knew the inequalities that exist between Lima and the provinces, they would realise that government support is very important – and that it has borne fruit in the last few years," said Josué Mendéz, an award-winning Peruvian film director.
"To erase all the cinema that is made in the regions and allow only one type of cinema from Lima, in Spanish, would cancel a large part of the identity of the country," said Mendéz, whose feature film El Caso Monroy was partially funded by the culture ministry and opens in local cinemas this week.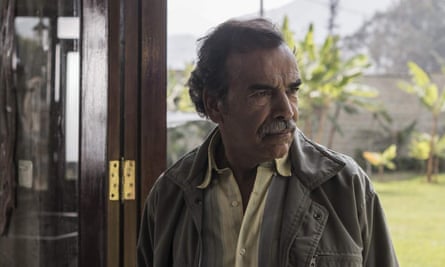 Film-makers say the existing 2019 law allows national cinema to reach goals that have been achieved by neighbouring countries, such as Chile and Colombia, thanks to state backing of around $6.8m.
Rightwing congressman Alejandro Cavero provoked particular ire last week when he described Peruvian films as "very bad" when voicing his support for the bill, adding: "Economic stimuli is distributed and I don't see a single film that has won absolutely anything."
Among the award-winning Peruvian films that depict indigenous culture, Retablo (2017) won more than 20 international awards including a Berlin Teddy for best newcomer and a Bafta nomination; Wiñaypacha (2016), the first Peruvian film entirely in the Aymara language, won awards in the Guadalajara film festival. Willaq Pirqa, which tells the story of a 13-year-old boy in a Quechua-speaking village in Cusco who discovers the magic of cinema, was a box-office success in Peru last year.
In 2010, La Teta Asustada (Milk of Sorrow), directed by Claudia Llosa, became the first Peruvian film to be nominated for an Oscar in the best foreign film category.
"There is always going to be a sector in politics that wants to control the narrative," said Mendéz. "This is an attack on culture and it is up to us to defend it."
Source : The Guardian