Party, color, dance, and music characterize Corpus Christi. This significant celebration in Cusco takes center stage in the latest video created by the United States Tour Operators Association (USTOA) as part of its musical campaign "USTOA On Tour," recently released.
USTOA's campaign highlights five destinations worldwide: Peru, Colombia, Dubrovnik, Panama, and Turkey.
The video aims to inspire travelers to learn about each country's distinctive cultural identity through music, connecting with its legendary history and transcending language barriers. 
The audiovisual production is projected to reach 300,000 views and 1 million impressions.
In the case of Peru, the Corpus Christi festival —considered a Cultural Heritage of the Nation since 2004— combines tradition, music, and the beliefs of the people of Cusco.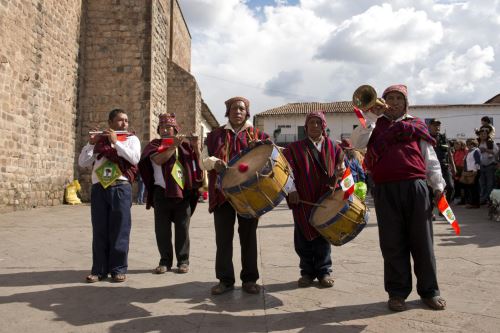 Each year, it brings together thousands of people who still hold their faith intact, preserving their customs and showcasing them to the world with pride.
"Music plays an integral role in the enriching experience of travel. It is often a gateway to culture, allowing travelers to explore traditions, expressions, and rituals that make each place unique," says Terry Dale, USTOA President and CEO.
"We are delighted to debut the USTOA on Tour with the world and share the authentic musical stories of Peru, Colombia, Dubrovnik, Panama, and Turkey. The video combines the infectious joy of music. The rhythms of the world are calling!" he added.
Peru's participation has been made possible through the Commission for the Promotion of Peru for Exports and Tourism (PromPeru) and its relations with USTOA to promote tourism.
Travel agents and travelers are invited to watch this video, listen to the drums and cymbals, wind instruments, and a cappella harmonies.
Source : Andina