Peru's services exports rose 24% to more than US$1.228 billion in the first quarter of 2023, compared to the same period last year, the Commission for the Promotion of Peru for Export and Tourism (PromPeru) has reported.
Within this framework, PromPeru organizes the 12th edition of the Peru Service Summit (PSS) from September 18 to 21, 2023.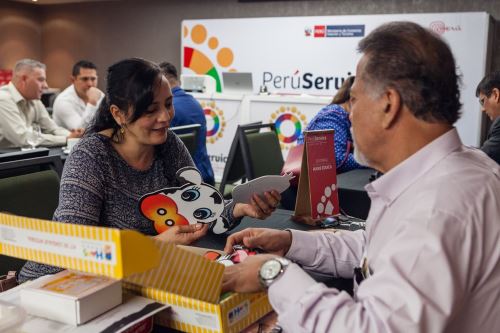 This is the most important event of the industry. Its mission is to promote and highlight growth in the sector, as well as to continue building connections and business relationships between Peruvian providers of business solutions and international contracting companies from different industries.
In addition to the pre-scheduled business roundtables, the PSS 2023 will feature specialized sessions that are intended to make the most of global business opportunities.
In this regard, the program includes an international forum open to the public, strategic workshops, and an award ceremony that will recognize innovation, partnership, as well as excellence and effort of companies on the global stage.
Previous editions
It should be noted that since its first edition, this business platform has generated more than US$873 million in business opportunities, including over 880 international contractors from 28 countries, in areas such as banking, retail, massive consumption, health, mining, insurance, among others.
In addition, more than 778 Peruvian services-export companies have benefited from this situation, with a remarkable 16% of them based in regions such as Arequipa, Cusco, Junin, and La Libertad.
Services-export sector's growth in Peru
Peruvian services exports marked a milestone in 2022, reaching US$4.940 billion, thereby achieving an accumulated growth of 40% since 2012.
These figures confirm its relevance in the national economy and represent a great opportunity for global economic integration, according to PromPeru.
Likewise, it is one of the most dynamic sectors, from production to marketing, due to rapid technological development.
Source : Andina