Peru remains one of the favorite destinations for European tourists. The Commission for the Promotion of Peru for Export and Tourism (PromPeru) reported that, according to the latest international arrival figures, there were 1,327,666 foreign tourists from January to July. Out of this total, 192,049 were European visitors, up 4% compared to the same period in 2022.
"Promo Europa" dedicated August 24 and 25 to the tourism sector, revealing that the central European countries sending tourists to Peru are: Spain (52,143), followed by France (27,796), Germany (20,729), the United Kingdom (19,453), Italy (19,367), and the Netherlands (11,142).
European travelers have a preference for the southern circuit, which covers Ica, Arequipa, Cusco, and Puno, and visit impressive destinations such as the Huacachina oasis, Colca Canyon, Machu Picchu, and Lake Titicaca.
They also explore the northern circuit that connects Lambayeque and La Libertad regions.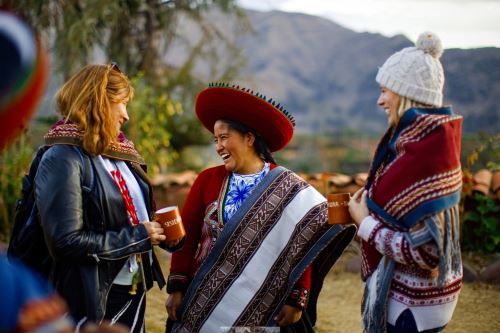 Other travelers prefer immersing themselves in the Peruvian Amazonia and its stunning landscapes, visiting Madre de Dios, Amazonas, and Loreto regions.
The preferred segments for this market are culture, nature, adventure, and gastronomy.
Key pillar for tourism
PromPeru's Executive President Angelica Matsuda emphasized that the European market represents a key pillar for the tourism sector and the country's economy.
Thanks to the collaborative efforts of public and private sectors, the industry is recovering.
"We are confident that the ongoing work will yield good results, and the goal of achieving 2.2 million international tourist arrivals will be met by the end of the year," the official said.
She added that PromPeru is implementing a dual strategy for end consumers and the commercial channel, prioritizing culture, nature, and adventure segments, with sustainability as the foundation.
This growth will not stop but will receive a significant boost through digital campaigns, familiarization trips, press tours, fairs, and training.
"Promo Europa" involves the participation of 6 economic-commercial counselors who hold meetings with entrepreneurs and guilds from the sector.
This activity includes presentations on potential markets where tourism products are intended to be boosted, such as Portugal, Poland, the Nordic countries, and Belgium.
Strategies and Media Impact on European Market
PromPeru's actions and strategies towards this market focus on both end consumers and the commercial chain.
Within this context, PromPeru organizes press tours and arranges visits for journalists from important media outlets such as Avantages magazine from France; El Pais, La Vanguardia, and El Mundo Viajes from Spain; Vogue and Donna Moderna from Italy, as well as invitations for renowned influencers.
These experiences are then showcased in articles, videos, and impactful print publications.
Additionally, participation at fairs like ITB, WTM, FITUR, TOP resa, and PURE Life Experiences, e-learning training for European travel agents and tour operators, collaboration with the commercial channel in the recovery of the offering through joint actions, and strategic alliances with airlines all contribute to these efforts.
Sourve : Andina